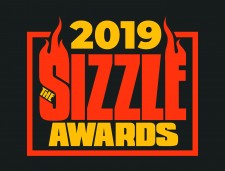 Local Small Business Nominations Open for the 2019 Sizzle Awards in Franklin, Tennessee, Presented by Local Community Directory and Event Forum FranklinIs.com
FRANKLIN, Tenn., February 18, 2019 (Newswire.com) - FranklinIs.com is proud to announce the 12th annual reader's choice poll recognizing the "Best of the Best" businesses in Williamson County, the 2019 Sizzle Award nominations have begun!
Beginning today, local consumers have the chance to nominate the top businesses in Williamson County's 2019 Sizzle Awards, presented by FranklinIs.com. Categories include best golf course, best business lunch, best legal firm, best day spa and many more. FranklinIs.com values local business and fosters a program that rewards the businesses that customers value most, keeping the awards local to Franklin and Williamson County.
"We are proud to launch the 12th year of the Sizzle Awards where Williamson County votes for the best businesses in the area. Last year we received almost one million votes, so we are looking forward to another successful Sizzle Award poll. We wish all the local businesses the best of luck!" said FranklinIs.com owner Ken Royer, Air Force veteran and previous executive of telecommunications enterprises AT&T and Earthlink.
FranklinIs.com has thousands of monthly viewers and showcases hundreds of local businesses in their online directory. FranklinIs.com is a premier local resource for news, events, and trends in the community. Small businesses gain excellent exposure through participating in the Sizzle Awards, and award winners receive credibility and increased community engagement.
Nominations are open February 18 through March 1. The voting poll begins March 6 and runs through March 31. Winners of the 2019 Sizzle Awards are announced in April. To nominate your favorite local Williamson County business, please visit the 2019 Sizzle Awards nomination poll on http://www.franklinis.com/2019-sizzle-awards-nomination.
About FranklinIs.com
FranklinIs.com is a locally owned and operated website dedicated to all things Franklin, TN and Williamson County. FranklinIs launched in the summer of 2006. Since its inception, the website has grown to a thriving webtropolis, supporting local non-profits, businesses, residents, and visitors. FranklinIs.com is the go-to place for your Franklin and Williamson County digital needs.
For more information, call 615-794-2123 or request information online at http://www.franklinis.com.
Source: FranklinIs.com
Share: