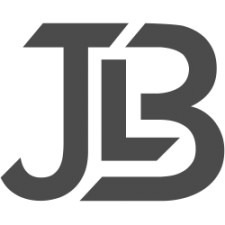 NASHVILLE, TN, January 4, 2018 (Newswire.com) - JLB and JLB Florida (formerly Rand Marketing) are excited to implement a new, detailed Web Life and Security Report that will go out on a monthly basis exclusively for clients.
The Web Life and Security Report is a full report of the critical cyber security and maintenance activities that occurred on a client's website that month.  Full transparency on what really happens every month on a specific website.
Some of the security items detailed in the report included any cyber-attacks that were blocked; the number of malicious IPs blocked; the number of failed login attempts; and, the number of cyber scans for that month. In addition, the report will detail the website maintenance work that was completed for that month; the web operations work that was completed, along with backup and tracking data; and, an FAQ section.
"The Web Life and Security Report was created so that our clients know their websites are safe and secure in our hands," said Ken Royer, Owner and CEO at JLB and JLB Florida. "We take website security very seriously here, and we want our clients to know that we are being proactive each month to protect their websites. Additionally, we want our clients to feel comfortable that when we are managing their most important sales and marketing asset, they know all the critical things that are going on."
JLB provides the only fully managed web marketing service for businesses. Centralizing all website and related marketing services under one vendor with one support team, and one bill.  Just a simpler more successful solution for businesses.
JLB goes beyond the typical website design and digital marketing. Imagine having a full Web team, Cyber Security team, Developers, Designers, SEO Specialists, AdWords Experts, Internet Engineers, Social Media staff, Email Services, and more as a point dedicated team for about $5.00 a day. This includes all equipment, technology upkeep and daily full account and server side backup protection. Plus an unbelievable one free hour of web support each month. It's just an incredible and unique service. Now, with the new Web Life and Security Report, JLB is providing clients with even more unique value.
For more information on JLB's Business Class Managed Services or any additional services that JLB offers, please visit http://jlbworks.com or www.jlbflorida.com.
About JLB and JLB Florida
A full-service digital agency providing the only managed marketing service for businesses. They help businesses--from small to large--grow and thrive with strong Internet presence.  All critical services under one vendor, with one bill and central support.  Recognizable brands include The Florida Panthers, Invicta Watches, SwissGear, The Better Business Bureau, United Way, Meridian Medical, Meharry Medical College and many more.
JLB is proud to be a veteran-owned business with over 15 years of sucess with an award-winning team of in-house industry experts that provide unsurpassed results. Our exceptional work does not go unnoticed, either; JLB Florida was named a Google Premier Partner, is also proud to be a part of the Inc 5000 list and holds an A+ rating with the Better Business Bureau.
###
Source: JLB Florida
Share: