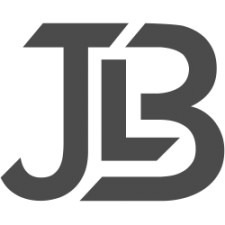 Leading eCommerce Players Host eCommerce Event Detailing How to Build a Successful eCommerce Business
FORT LAUDERDALE, Fla., May 29, 2018 (Newswire.com) - JLB Florida has partnered with BigCommerce and HiConversion to host an eCommerce professional event discussing how to build a successful eCommerce business. The event will take place on June 14, 2018 at Westin Fort Lauderdale, starting at 5:00 P.M.
This exciting evening will be filled with innovative discussion around drinks with three of the industry's leading eCommerce players. Attendees will learn about the best eCommerce platform for their business, how to connect with customers online, and how to optimize their website for record-breaking sales.
Complimentary cocktails will be offered, in addition to free parking.
JLB Florida is well-known in the e-commerce and internet marketing industries for providing high-quality digital marketing services and solutions for their clients. They offer a wide range of services, including search engine optimization (SEO), search engine marketing (SEM), pay-per-click management (PPC), responsive website design and development on e-commerce and lead generation platforms, logo and graphic design, social media setup and marketing, online banner advertising, online content marketing and more.
BigCommerce is the world's largest cloud eCommerce platform for established and rapidly-growing businesses. Combining enterprise functionality, an open architecture and app ecosystem, and market-leading performance, BigCommerce enables businesses to grow online sales with 80% less cost, time and complexity than on-premise software. BigCommerce powers B2B and B2C eCommerce for more than 60,000 brands, 2,000+ mid-market businesses, 30 Fortune 1000 companies and industry-leading brands, including Assurant, Ben & Jerry's, Paul Mitchell, Skullcandy, Sony, and Toyota.
HiConversion is the only adaptive customer experience cloud solution for eCommerce that finds and eliminates friction points that deter online browsers from becoming online buyers. Their fully integrated approach ensures accurate results and strategic customer knowledge, and their machine-learning experience morphing produces sustainable growth through the ability to detect and adapt to visitor preferences in real time. HiConversion has a unique focus on optimizing mobile checkout and interpreting customer reactions to continually drive new revenue. Please visit hiconversion.com.
The Westin Fort Lauderdale is located at 400 Corporate Drive, Fort Lauderdale, FL 33334.
To register for this event, please visit https://randmarketing.com/event. Sign up today as space is limited and approval must be granted prior to the event. For additional information or for any questions, please call 954-530-6125 and ask for Jenna Mollard.
About JLB and JLB Florida
A full-service digital agency providing the only managed marketing service for businesses. They help businesses -- from small to large -- grow and thrive with strong internet presence. All critical services under one vendor, with one bill and central support. Recognizable brands include The Florida Panthers, Invicta Watches, SwissGear, The Better Business Bureau, United Way, Meridian Medical, Meharry Medical College and many more.
JLB is proud to be a veteran-owned business with over 15 years of success with an award-winning team of in-house industry experts that provide unsurpassed results. Our exceptional work does not go unnoticed, either - JLB Florida was named a Google Premier Partner, is also proud to be a part of the Inc 5000 list and holds an A+ rating with the Better Business Bureau.
For more information, call 954-530-6125 or request a free initial consultation online at www.jlbflorida.com.
Source: JLB Florida
Share: