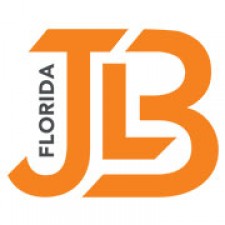 Leading Web Design & Development and Internet Marketing Firm Relocates Due to Continuously Expanding Growth
DEERFIELD BEACH, Fla., September 17, 2018 (Newswire.com) - JLB Florida, a leading South Florida web design/development and internet marketing firm, has relocated their Florida business office to a new location in Deerfield Beach (just north of Fort Lauderdale) accommodating their continuously expanding growth.
JLB is the largest all-in-one web design/development and marketing firm offering business class level services. "Partnership and loyalty from our clients have fueled our continued growth and expansion," said Chris Wolff, President at JLB Florida. "This move will also help us better serve our valued customers."
JLB Florida's new office location is:
600 W. Hillsboro Blvd.
​Suite 130​
Deerfield Beach, FL 33441
(954) 530-6125
"We are continuously working hard for our clients, developing and launching new products and services that focus on the client and the success of their business. This is just one of many exciting developments," continued Chris Wolff.
About JLB
A full-service marketing services agency providing the only centralized managed marketing services for businesses. They help businesses -- from small to large -- grow and thrive with strong internet presence and success that matters. All critical services under one vendor, with one bill and central support. Recognizable brands include The Florida Panthers, Invicta Watches, SwissGear, The Better Business Bureau, United Way, Meridian Medical Management, Meharry Medical College and many more.
JLB is headquartered in Nashville, with another office in Florida (jlbflorida.com). JLB is proud to be a veteran-owned business with over 15 years of success with an award-winning team of in-house industry experts that provide unsurpassed results. Our exceptional work does not go unnoticed, either - JLB was named a Google Premier Partner, is also proud to be a part of the Inc 5000 list and holds an A+ rating with the Better Business Bureau.
For more information, please visit www.jlbflorida.com, call 954-530-6125, or email salesfl@jlbworks.com.
###
Source: JLB Florida
Share: