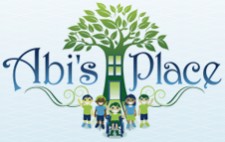 Funding Received for Much Needed Equipment for Children with Autism
CORAL SPRINGS, FL, April 13, 2016 (Newswire.com) - ​Abi's Place, a non-profit organization servicing children ages 0-18 with Autism, Cerebral Palsy, Retts Syndrome, and other genetic disorders, announced today that they have received more than $18,000 in donations to fund enhanced equipment for its students. Generous donations were contributed by The Gore Family Memorial Foundation, AmTrust Bank, and Alex Feldman, owner of Quester One Payroll Services among others.
​Abi's Place will use the donated funds to purchase much needed equipment for these children, giving them new chairs, tables, voice output technology, sensory items such as weighted vest, vibrating snakes, light boxes. These are some of the essential tools used when therapeutically servicing this medically fragile population.
Efforts to raise funds for scholarships and equipment for Abi's Place continue throughout the year. On April 9, 2016, Abi's Place hosted its first Annual Blingo fundraiser at the Colony West Country Club in Tamarac, Fla. The event was a twist on the traditional game of bingo by substituting gems for bingo chips. Sponsorships helped with the cost of food, drinks, advertising, and prizes. The event raised $6,424.00 towards 2016-2017 scholarships. Next year's Blingo is already planned for April 21, 2017.
To find more about Abi's Place and learn how to get involved visit www.abisplace.com and/or like Abi's Place on Facebook.
ABOUT ABI'S PLACE
Abi's Place is a small grass-roots charitable organization that provides education and therapy services to children with a wide range of rare diseases and developmental disorders to children all across the South Florida area. The organization is dedicated to building the skills of children with autism and complex disabilities to create a foundation for life-long success through the delivery of highly individualized education, outpatient services, community involvement and lending support to families.
Contact: Juli Zeno
Tel: 954-753-4441
Email: Julizeno@abisplace.com
Source: Abi's Place
Share: