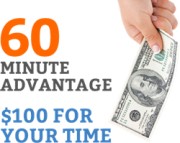 Rand Internet Marketing, a Fort Lauderdale-based design, development and marketing firm, was featured as one of the Top 25 Website Design & Development Firms for the third consecutive year by the South Florida Business Journal.
Fort Lauderdale, FL / March 28, 2014 - For the third consecutive year, the South Florida Business Journal selected Rand Internet Marketing as one of the Top 25 Website Design & Development Firms. Rand Internet Marketing develops websites for a broad spectrum of clients with a professional responsive web design and a user-friendly content management system.
Rand Internet Marketing is a multi-service firm whose strategy focuses on integrating web design and marketing solutions: solving the all-too-common problems of responsive websites by providing quick load times while attracting clientele with strong calls to action, all optimized through Search Engine Marketing, and White Hat SEO friendly techniques.
"We are proud to be named on the Top 25 Web Design Firm list yet again," stated Seth Rand, Founder and CEO of Rand Internet Marketing. "This is the third year we've been recognized for the websites we've designed for our clients – and we have taken an even higher place on the list each year. Our website design and development team has earned this recognition by working hard to build professional websites for our clients."
Rand Internet Marketing designs and develops on a wide variety of platforms. On the WordPress Content Management System, Rand Internet Marketing successfully provided websites to a variety of clients from international tourism companies to multi-million dollar contracting corporations. Some of these include: Italy In Limo, a private tour and transportation service in Italy, Superior Pro Painters, a house painting company in Atlanta, The Printers Printer, a full color printing company in Fort Lauderdale, Classic Marble Restoration, a natural stone restoration service provider, Fred's Heating and Air, an Omaha HVAC company, White Sands Treatment, an alcohol and drug rehab treatment center, Florida Home Improvement Associates, a Florida impact window company, and Al Hoffer, a South Florida pest control company.
Rand Internet Marketing is also an experienced Magento e-Commerce Software designer and developer. Clients range from security systems providers to health and wellness products. Those include Night Owl, a security products company, GermWarrior, a homeopathic nasal inhaler that fights germs, and Le Chocolatier, a kosher chocolate maker.
Other notable South Florida website design projects include Babkes Law, a traffic ticket law firm, Universal Fun Parties, a party rental company, and Brooklyn Bag, a Pompano Beach handbag store.
About Rand Marketing
Rand Internet Marketing, a division of Rand Business Services, offers a full line of design and marketing services including logo design, graphic design, website design, search engine marketing and social media marketing. Rand specializes in professional responsive web design and development including WordPress websites and Magento e-commerce websites, mobile site design and development, search engine optimization (SEO) and pay per click (PPC) marketing. Rand also offers video production, merchant services and a variety of other professional business services.
If you are in the market for a new website, or looking to generate more leads and sales through internet marketing, let the Rand Internet Marketing team help you design an integrated strategy that will help your business succeed. For more information, call (888)707-RAND or request a consultation online at http://randmarketing.com/request-consultation.
Share: