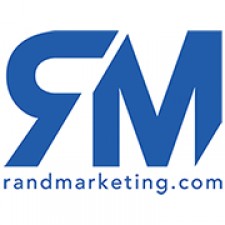 New Partnership Gives Customers Even Greater Value and Flexibility
FORT LAUDERDALE, FL, October 31, 2017 (Newswire.com) - Rand Marketing, a leading provider of ecommerce branding, web development and digital marketing, today announced that it has partnered with Oracle + Bronto, a leading cloud-based marketing automation platform to Internet Retailer Top 1000 companies. The partnership gives customers access to Bronto's award-winning software and services, alongside Rand Marketing's award-winning in-house digital agency.
The partnership also allows for a higher level of collaboration and flexibility. In addition to existing services from Rand Marketing, such as SEO, Pay-Per-Click Marketing and Social Media Marketing, joint clients can now have access to Bronto's powerful cloud-based marketing automation platform.
"We're big believers in making it easy to leverage complex ecommerce data to improve the lifetime value of each and every online shopper," said Rand Marketing's President Chris Wolff. "Bronto has a reputation for being a great technology partner, providing merchants with the tools and support to segment and automate email and other messaging using valuable data from e-commerce platforms like Magento, BigCommerce, Miva, and Shopify Plus, and we're excited for them to help us achieve our business goals."
"We are always looking to provide high-growth retailers with advanced tools to increase engagement and maximize revenue," said Oracle + Bronto General Manager Carolyn Sparano. "Our partnership with Rand Marketing adds tremendous value by making it easier for joint customers to use Bronto's sophisticated platform alongside Rand Marketing's full suite of services."
Rand Marketing's collaboration with Bronto further extends the company's commitment to the Oracle community and gives customers even more tools to help drive revenue and achieve greater success.
For more information or to learn more about Bronto, please visit Bronto.com.
About Rand Marketing
Rand Marketing is an established premier Internet Marketing Agency with clients from small business to large recognizable brands like the Florida Panthers, Invicta Watches, SwissGear, The Better Business Bureau, and much more. Rand provides unsurpassed results in digital marketing with a focus on Adword Campaigns, Social Media management, SEO, Website Design with specialized expertise in complex E-commerce solutions around Magento, WooCommerce and other critical platforms. Rand was named a Premier Google Partner in 2016 and a Google Partner AllStar in 2015. Rand, also named to the 2016 Inc 5000 list, provides a complete online partnership for businesses with business-class support and services. Professional web design, focused on brand and identity. Excellent manageable and scalable Web and online technology. And, business class marketing and website support with on-demand marketing services. We specialize in business level SEO (search engine optimization); Google AdWords PPC (pay-per-click) campaigns; social media marketing; and more. Rand Marketing also holds an A+ rating with the Better Business Bureau.
About Oracle + Bronto
Oracle + Bronto arms high-growth retailers with sophisticated marketing automation to maximize revenue opportunities. The Bronto Marketing Platform powers personalized multichannel content that generates the higher engagement needed for retail success. Keenly focused on the commerce marketer, Bronto continues its longstanding tradition as a leading email marketing provider to the global Internet Retailer Top 1000 and boasts a client roster of leading brands, including Rebecca Minkoff, Timex, Lucky Brand, Theory, Brooks, Ashley
Homestore and Christopher & Banks. For more information visit bronto.com or follow Oracle + Bronto's blog, Facebook page and @Bronto Twitter handle for real-time updates.
About Oracle
The Oracle Cloud offers complete SaaS application suites for ERP, HCM and CX, plus best-in-class database Platform as a Service (PaaS) and Infrastructure as a Service (IaaS) from data centers throughout the Americas, Europe and Asia. For more information about Oracle (NYSE:ORCL), please visit us at oracle.com.
Trademarks
Oracle and Java are registered trademarks of Oracle and/or its affiliates.
###
Source: Rand Marketing
Share: